Facade Matching Program
Property owners or individuals renting buildings in the Historic Commercial District of Downtown Alexander City can apply for match grants of up to $5,000 to improve the exterior structure & appearance of their building.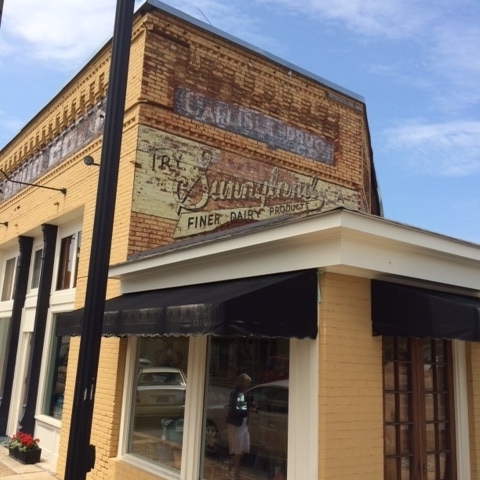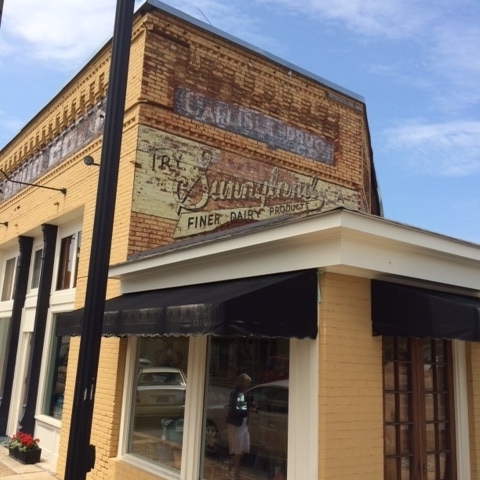 CARLISLE DRUG CO.
Facade Match
This full-service, old fashioned soda fountain serves classic drugstore fare in a casual atmosphere. After lunch, peruse the gift shop or have a steaming cup of coffee at the counter – a daily tradition for some regulars.
The chicken salad at Carlisle Drug Soda Fountain is just as classic as the decor in this Alexander City fixture. The simple recipe has the type of flavor that comes only with years of experience and tweaking, and you'd be hard-pressed to find another traditional chicken salad as good as Carlisle's.
Fans agree that some things should never change, enthusiastically professing their love for the dish year after year. Order a chicken salad plate or sandwich, then wash it down with a glass of refreshing, iconic soda fountain limeade.
Boost Program
Application Guidelines & Checklist
Make sure you read and understand the grant guidelines before you apply. For questions or additional information, contact Main Street Alexander City at 256-329-9227 or by email at bresmithdowntownac@gmail.com.

Verify you are requesting an eligible proposed use of BOOST funds. The grant review committee reserves the right to determine eligibility & conformation to applicable goals, policies and procedures.
Eligible uses of funding include:
Inventory/Supplies
Business Equipment
Marketing/Advertising
Interior/Exterior Renovations
Special Events/Promotions
Ineligible uses of funding include:
Rent, Lease or Mortgage Payments
Rental Deposits & Utility Bills
Late Payments, Interest, or Fees
Medicine, Alcohol, or Tobacco Products
Salaries / Debts
Services or Work Already Started
Applying – Applying businesses must be a member of Main Street Alexander City and be located inside the Historic Retail District. Submit one fully completed application with supporting documentation and attachments. Applications must be received by the stated deadline with supporting documentation to be considered.
Provide as much information relevant to your request, as possible. Detailed applications will be favored. If your business/organization uses a website or Facebook page, please include the link in your application. You are also encouraged to include photos related to your request.
An estimate, quote, purchase order, or other documentation from the project vendor or service provider is required.
Shop Local Preference - When possible, use local vendors and suppliers. Funding requests using local providers will be favored unless the items/services being purchased are not available locally. In order of preference, when not local, Alabama suppliers and USA made products will be given preference.
Other Important Grant Information
BOOST Grant applications are typically accepted and awarded quarterly. The BOOST Grant Review Committee reserves the right to award grant funding more or less frequently during the calendar year. Your business/organization is ineligible to apply if you were awarded a BOOST Grant during the current calendar year.
If not previously awarded funding during the current calendar year, your business/organization is welcome to reapply for BOOST Grant funding each award cycle. Only one application per business/organization will be accepted each award cycle.
Applications are not carried over to successive grant award cycles and are only valid during the application cycle during which they are submitted. To be considered a grant award candidate, businesses/organizations must reapply each grant application cycle.
Disbursement of Grant Funds
Without exception, BOOST Grant funds awarded will be made payable to the vendor/service provider of work and/or services as specifically outlined in the submitted application. For supplies requiring online purchase, BOOST will issue a reimbursement upon receipt of a detailed invoice showing confirmation of payment. Items purchased or work/services started prior to the grant award date are not eligible for reimbursement.